The most recent significant changes to local search results (Map Pack Listings) on Google took place in Sept. 2015. The changes impacted how Google displayed local businesses in the "Map Pack" section. Google used to show 7 local listings in this area, they now only show 3 listings (See Image Below). This change makes it more important than ever to ensure your local business obtains a top 3 Google Local Listing. Referred to as the "snack pack", this reduction in listings means that competition for higher listing placements will be stronger than ever.
Google Local Listings

Now Show Only 3 Local Listings: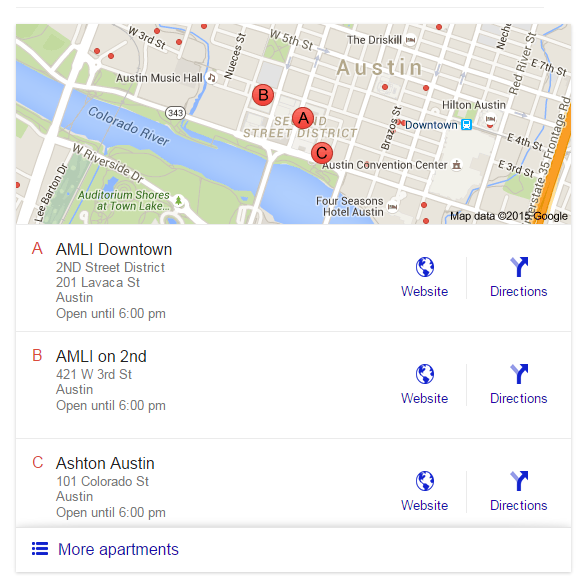 The previous version

showed 5-7 listings: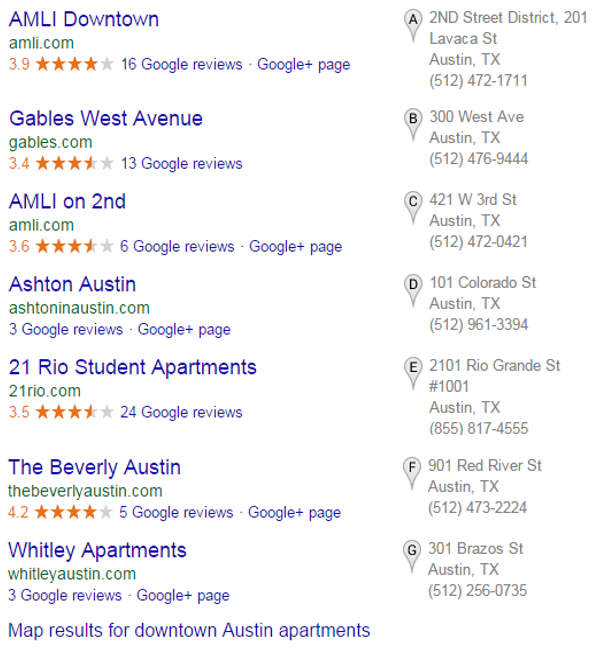 With these changes you will see an increase in competition with local listings and PPC Ads as local businesses struggle to get back on to page one of Google local results. Need help reaching this sweet spot on Google? Let our local SEO experts dive in and assist you with getting a strong local presence.